About Us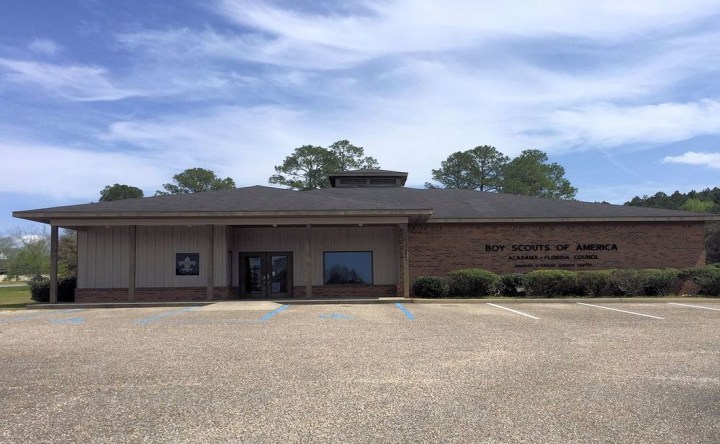 Volunteers & Staff – Working Together to Shape America's Future
Over 900 dedicated volunteers deliver the Scouting program to youth across our 10-county Council. (Alabama) AL Barbour, Coffee, Covington, Dale, Geneva, Henry, Houston, and Pike and (Florida) Calhoun and Jackson. The Council maintains and operates Camp Alaflo in Coffee County and Camp Rotary in Barbour County. This effort is supported by a devoted staff, most who have also served as volunteers or grew up as Scouts.
Top Council Volunteers
Jeff Coleman: Council President
The president leads the council executive board in setting the goals, objectives and direction of the council. Jeff is the President and CEO of Coleman World Group.
Harold Turner: Council Commissioner
The council commissioner leads the unit service function of the council by guiding district commissioners in effectively serving the packs, troops, and crews in the council resulting in high unit and youth retention. Harold is a vice president at Qualico Steel Company.
Council Staff
Jerry Freyberg: Scout Executive
Jerry was selected as our council Scout Executive in 2011. He began his professional service with the Boy Scouts of America in 1982 and joined us from Detroit Michigan where he served in various leadership roles including Field Director, Director of Support Services and Director of Finance Services. In addition to metropolitan Detroit, Jerry has served Scouting in rural Indiana, coal mining towns of West Virginia and agricultural communities in Iowa.
Jerry and Tammy have been married for over 30 years and have two sons. Tammy served as a den leader for both boys, plus as a Cub Scout Roundtable Commissioner and as a council service center Trading Post Manager. Jerry served as the boys Assistant Scoutmaster. Both boys earned the rank of Eagle Scout, served on Summer Camp Staff and attended National Scout Jamboree. Jerry attended Philmont Scout Ranch and the Florida Sea Base with the boys.
All the Freyberg's enjoy the outdoors including hiking and sight-seeing.
Joe Maxwell: District Executive
Joe has been a life long Scout and earned his Eagle rank in the Alabama Florida Council in Troop 300. He also was heavily involved in the Order of the Arrow and earned the Vigil Honor as a youth in Cowikee Lodge.
He has been a professional Scouter for over 20 years and has served in various capacities across the Southern Region as well as the Erie Shores Council in Toledo, Ohio. He returned home late 2014 and has been serving as the Senior District Executive for the Muskoke District. He also currently serves as the Camp Director at Camp Alaflo and the Staff Adviser for Cowikee Lodge.