Donate Now - Be a Friend Of Scouting
You can donate today today by scrolling to the bottom of this page with a few click and advance Scouting in our community.
The Boy Scouts of America changes lives! Your support of Scouting will provide character development, citizenship training, and leadership skills for youth across the Wiregrass.
Your donation will help provide training for volunteer parent leaders, Camp Alaflo operational costs, camperships for low income families and program support for our troops.
The value of 'Service to Others' is expressed in the Boy Scout Slogan:
"Do a Good Turn Daily"
The Boy Scout Handbook describes a Good Turn as, "Doing something to help others without expecting anything in return." This idea has inspired Scouts for over 100 years to selfless service through simple acts of kindness and important community service projects.
Your donation will be a testimony to the Boy Scout ideal of 'Service to Others'.
The Scouting Times newsletter helps keep donors aware whats happening in Scouting. Check it out by clicking:
Like Father, Like Son. Learning how to use flint and steel to light a campfire.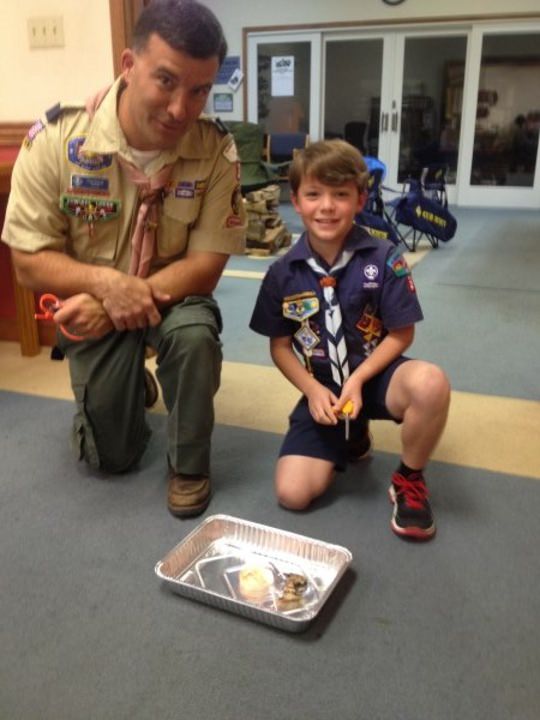 Mud Run at Camp Alaflo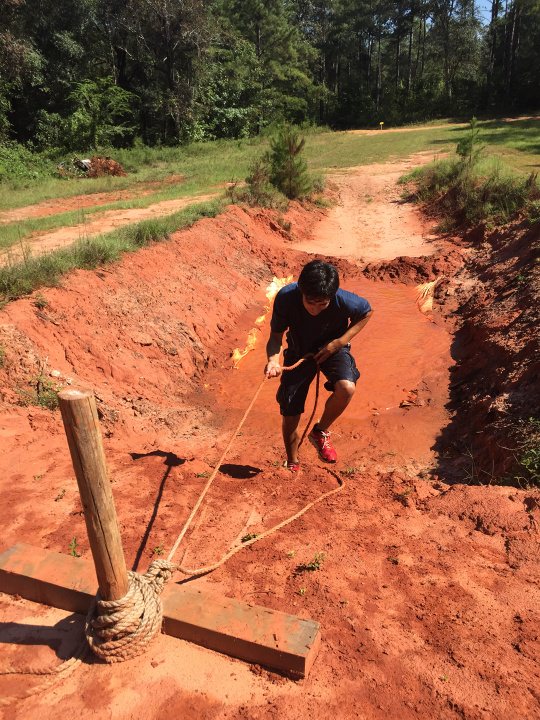 Learning to Lead the Way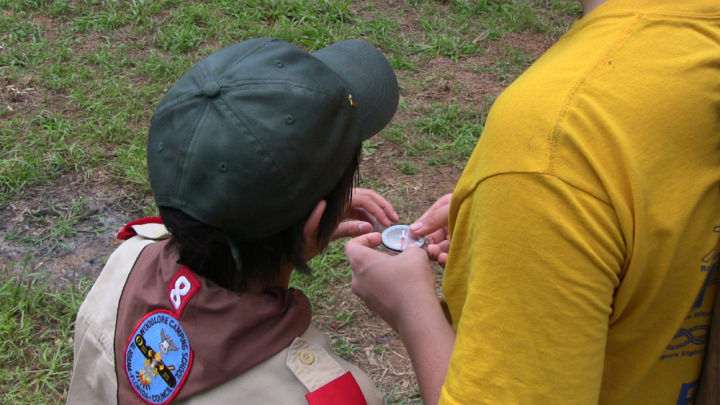 Leadership Development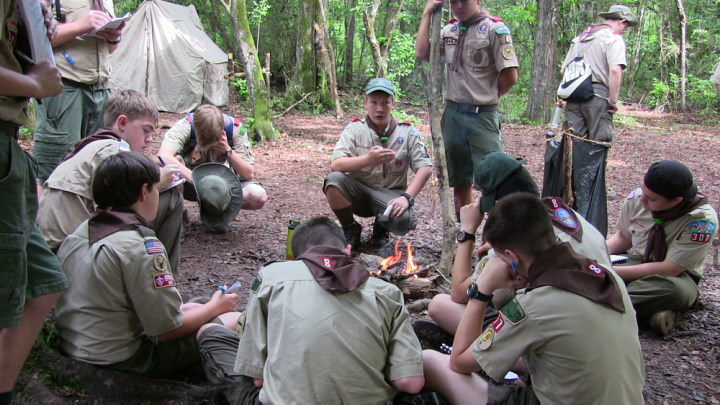 Pioneering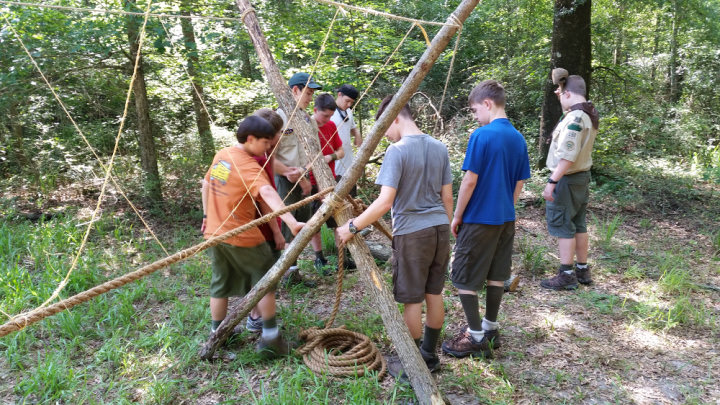 First Aid Training